Rudder on kayak Taking your touring kayak out on a long paddle can lead to breathtaking moments. Whether...
Kayak knife A good kayaking knife should be part of every kayaker's go-to kit. Now, in response to that bold...
There are lots of good reasons to add outriggers to your 'yak, but they're all driven by a central concern:...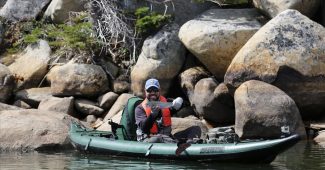 Kayaks
Man catching fish on inflatable kayak The connection between kayaks and fishing spans back over several millennia,...